These Complete Water4Gas Kits, are designed for fuel injected engines, up to 8.0 liters running on diesel or gasoline. It may be installed on cars, small trucks and SUV's and depending on the model you choose could Include:
Single or Dual Supply 1-6 cells hho kits ready-to-install
1 Vacuum kit ready-to-install including the connectors and check valves(spark arrest)
1 Wiring Harness Crimped and ready-to-install
1 PCV Enhancer ready-to-install
1 Map Sensor Enhancer ready-to-install
1 Fuel Heater ready-to-install
1 Full set of instructions for Assembly, Installation and Maintenance
The Water4Gas kit will save time and energy when rounding up the parts needed from independent suppliers. The first 1 cell Electrolyzer we manufactured took 2-3 weeks to acquire all the parts, and then cost almost $300.00 after paying retail prices and shipping costs.
This kit will require you gluing the final parts together. Next is to climb under the hood of your car and connect the vacuum line from the Electrolyzer unit to your engine's intake manifold or air induction system, or both depending on model, the power and finally the MAP sensor enhancer or any other enhancer and you are done.
If you are interested in a larger system, don't worry. All our Water4Gas kits are compatibles and have an easy upgrade path. Any Water4Gas Kit can be upgraded up to 18 cells immediately!
We believe you will be very happy with your purchase!
At ELCARSITE.COM we are dedicated to creating wonderful experiences for our customers "ONE AT A TIME", for this reason we offers the best support and parts along with selling the Complete Water4Gas Kit. This allows you to buy replacement parts, or to only order the harder to find components you need to build your own. The purpose of this system is encouraging the wide spread use of alternative fuels. Hydrogen plays an important role in abundant, safe energy for each of us, and the world at large.
When using the HHO Kits, owners often experience a positive increase in mileage and fuel savings. 25% to 50% appear to be the most reliable range in testimonials. However just 25% today is around $0.80 + per gallon saved on gas!
This Water4Gas kit requires you to purchase a few accessories to install the HHO gas generator, small gas hoses(when installing a fuel heater) and seal the vacuum lines(Amazing Goop).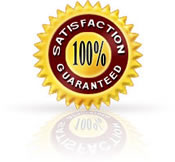 MOST POPULAR Water4Gas Kit MODELS:
HHO1-HW►$115.00◄

This one cell model is designed for engines up to 1.8 liters running on gasoline or diesel. It may be installed on cars and small trucks and Includes:
Single Supply 1 cell Water4Gas Kit ready-to-install
1 Vacuum kit ready-to-install including the connectors and check valves
1 Wiring Harness Crimped and ready-to-install
1 set of hardware installation
1 Full set of instructions for Assembly, Installation and Maintenance
DHHO1-HW►$165.00◄

This one cell model is designed for engines up to 1.8 liters running on gasoline or diesel. It may be installed on cars and small trucks and Includes:
Dual Supply 1 cell Water4Gas Kit ready-to-install
1 Vacuum kit ready-to-install including the connectors and check valves
1 Wiring Harness Crimped and ready-to-install
1 set of hardware installation
1 Full set of instructions for Assembly, Installation and Maintenance
HHO1-HW-PM►$269.00◄

This one cell model is designed for fuel injected engines up to 1.8 liters running on gasoline. It may be installed on cars and small trucks and Includes:
Dual Supply 1 cell Water4Gas Kit ready-to-install
1 Vacuum kit ready-to-install including the connectors and check valves
1 Wiring Harness Crimped and ready-to-install
1 PCV Enhancer ready-to-install
1 Map Sensor Enhancer ready-to-install
1 set of hardware installation
1 Full set of instructions for Assembly, Installation and Maintenance
HHO1-HW-PF►$249.00◄

This one cell model is designed for engines up to 1.8 liters running on carbureted gasoline. It may be installed on cars and small trucks and Includes:
Dual Supply 1 cell Water4Gas Kit ready-to-install
1 Vacuum kit ready-to-install including the connectors and check valves
1 Wiring Harness Crimped and ready-to-install
1 PCV Enhancer ready-to-install
1 Fuel Heater ready-to-install
1 set of hardware installation
1 Full set of instructions for Assembly, Installation and Maintenance
HHO1-HW-PMF►$299.00◄

This super complete one cell model is designed for fuel injected engines up to 1.8 liters running on gasoline. It may be installed on cars and small trucks and Includes:
Dual Supply 1 cell Water4Gas Kit ready-to-install
1 Vacuum kit ready-to-install including the connectors and check valves
1 Wiring Harness Crimped and ready-to-install
1 PCV Enhancer ready-to-install
1 Map Sensor Enhancer ready-to-install
1 Fuel Heater ready-to-install
1 set of hardware installation
1 Full set of instructions for Assembly, Installation and Maintenance
HHO2-HW►$199.00◄

This 2 cells model is designed for engines up to 3.8 liters running on gasoline or diesel. It may be installed on cars, small trucks and SUV's and Includes:
Single Supply 2 cells Water4Gas Kit ready-to-install
1 Vacuum kit ready-to-install including the connectors and check valves
1 Wiring Harness Crimped and ready-to-install
1 set of hardware installation
1 Full set of instructions for Assembly, Installation and Maintenance
HHO2-HW-M►$265.00◄

This 2 cells model is designed for fuel injected engines up to 3.8 liters running on gasoline. It may be installed on cars, small trucks and SUV's and Includes:
Single Supply 2 cells Water4Gas Kit ready-to-install
1 Vacuum kit ready-to-install including the connectors and check valves
1 Wiring Harness Crimped and ready-to-install
1 Map Sensor Enhancer ready-to-install
1 set of hardware installation
1 Full set of instructions for Assembly, Installation and Maintenance
HHO2-HW-PMF►$345.00◄

This super complete 2 cells model is designed for fuel injected engines up to 3.8 liters running on gasoline. It may be installed on cars, small trucks and SUV's and Includes:
Single Supply 2 cells Water4Gas Kit ready-to-install
1 Vacuum kit ready-to-install including the connectors and check valves
1 Wiring Harness Crimped and ready-to-install
1 PCV Enhancer ready-to-install
1 Map Sensor Enhancer ready-to-install
1 Fuel Heater ready-to-install
1 set of hardware installation
1 Full set of instructions for Assembly, Installation and Maintenance
HHO4-HW►$289.00◄

This 4 cells model is designed for engines up to 5.4 liters running on gasoline or diesel. It may be installed on cars, trucks and SUV's and Includes:
Single Supply 4 cells Water4Gas Kit ready-to-install
1 Vacuum kit ready-to-install including the connectors and check valves
1 Wiring Harness Crimped and ready-to-install
1 set of hardware installation
1 Full set of instructions for Assembly, Installation and Maintenance
HHO4-HW-M►$369.00◄

This 4 cells model is designed for fuel injected engines up to 5.4 liters running on gasoline. It may be installed on cars, trucks and SUV's and Includes:
Single Supply 4 cells Water4Gas Kit ready-to-install
1 Vacuum kit ready-to-install including the connectors and check valves
1 Wiring Harness Crimped and ready-to-install
1 Map Sensor Enhancer ready-to-install
1 set of hardware installation
1 Full set of instructions for Assembly, Installation and Maintenance
HHO4-HW-PMF►$435.00◄

This super complete 4 cells model is designed for fuel injected engines up to 5.4 liters running on gasoline. It may be installed on cars, trucks and SUV's and Includes:
Single Supply 4 cells Water4Gas Kit ready-to-install
1 Vacuum kit ready-to-install including the connectors and check valves
1 Wiring Harness Crimped and ready-to-install
1 PCV Enhancer ready-to-install
1 Map Sensor Enhancer ready-to-install
1 Fuel Heater ready-to-install
1 set of hardware installation
1 Full set of instructions for Assembly, Installation and Maintenance
HHO6-HW►$395.00◄

This 6 cells model is designed for engines up to 8.0 liters running on gasoline or diesel. It may be installed on cars, SUV's, full size & large trucks, buses, tractors, heavy equipment and generators and Includes:
Dual Supply 6 cells Water4Gas Kit ready-to-install
1 Vacuum kit ready-to-install including the connectors and check valves
1 Wiring Harness Crimped and ready-to-install
1 set of hardware installation
1 Full set of instructions for Assembly, Installation and Maintenance
HHO6-HW-M►$460.00◄

This 6 cells model is designed for fuel injected engines up to 8.0 liters running on gasoline. It may be installed on cars, SUV's, full size & large trucks, buses, tractors, heavy equipment and generators and Includes:
Dual Supply 6 cells Water4Gas Kit ready-to-install
1 Vacuum kit ready-to-install including the connectors and check valves
1 Wiring Harness Crimped and ready-to-install
1 Map Sensor Enhancer ready-to-install
1 set of hardware installation
1 Full set of instructions for Assembly, Installation and Maintenance
HHO6-HW-PMF►$515.00◄

This super complete 6 cells model is designed for fuel injected engines up to 8.0 liters running on gasoline. It may be installed on cars, SUV's, full size & large trucks, buses, tractors, heavy equipment and generators and Includes:
Dual Supply 6 cells Water4Gas Kit ready-to-install
1 Vacuum kit ready-to-install including the connectors and check valves
1 Wiring Harness Crimped and ready-to-install
1 PCV Enhancer ready-to-install
1 Map Sensor Enhancer ready-to-install
1 Fuel Heater ready-to-install
1 set of hardware installation
1 Full set of instructions for Assembly, Installation and Maintenance